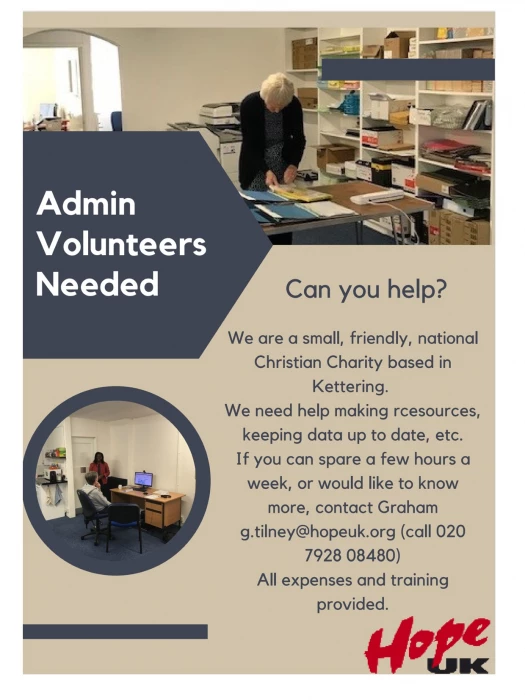 Administration Volunteers are needed at Hope UK Charity in Kettering.

We are a drug education charity, working throughout the UK to help equip young people to make drug-free choices. Our head office is in Kettering (Gold Street), and we are looking for local Christians who might be free to help us in our Kettering office with tasks such as:









Keeping our database up to date



Making resources for our drug educators to use



Helping with mailings



Other admin tasks.



We need people who are available during the week so this might suit a retired person, someone who has been out of work for a while and wishes to build up confidence to get back into a work routine (or practice with skills), someone looking for something to do while children are at school or if they are not currently working. It would also be suitable for a young person needing to get work experience.





We pay expenses, provide training and can also provide references for people wanting to get into/back into work.